TGCP cooperates with Burlington Capital, a vertically integrated real estate company headquartered in Omaha, Nebraska, which has provided uninterrupted quarterly dividends to our investors for over 30 years. 
Burlington Capital has a track record of success in multifamily properties, totaling over $4 billion. Within real estate, Burlington Capital has sponsored 13 public and four private funds, with a portfolio including 360 properties with 68,000 units in 40 states. 
A particular cooperation project with TGCP is Burlington Capital Multifamily net asset value REIT.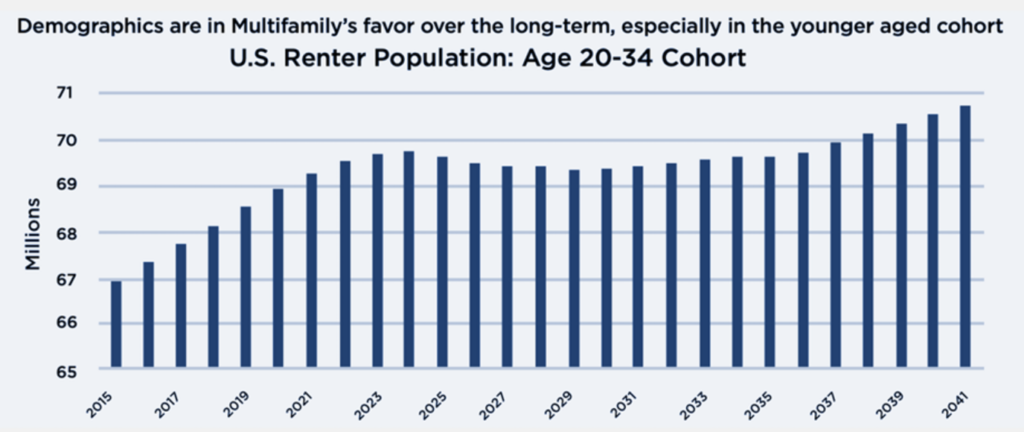 Burlington Capital's primary focus is to acquire existing, income-producing multifamily apartment properties located in secondary and tertiary markets within the United States that have the potential for increased income and value appreciation through capital improvements, efficient on-site management, new or restructured debt, and other strategic enhancements.
Burlington Capital's long term investment objectives remain consistent today:
Safety and preservation of capital
Reliable and predictable distributions
Realization of growth potential
Real estate investments have historically served as a hedge against inflation.
Asking rents are rising at the fastest rate in decades and do not seem likely to decline.
Multifamily returns have consistently exceeded inflation.
Multi-Family vs Other Commercial Real Estate
Multifamily outperformed all major commercial property types between 1990-2020.
Multifamily provided investors with the highest average annualized return and the lowest amount of volatility when compared to the industrial, office, and retail sectors.